Sign up and get started
Then let Connect Brazil put you in touch with informed and engaged audiences coast to coast and right next door. Listings feature Yelp and Google maps integration.
Connect Brazil is an active – and independent – voice for our business and creative communities, with streaming music, editorial, directory and social marketing services to tell your story, your way.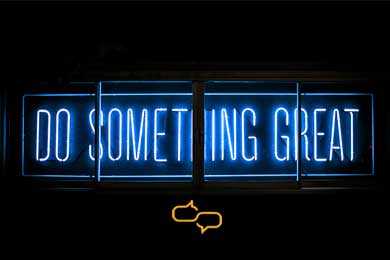 GET READY FOR 2020 TODAY
Create, Claim or Upgrade your Business Listing at Connectbrazil.com.
SAVE 40% OFF YOUR FIRST 6 MONTHS
Use discount code 40-OFF
(You can also Sign Up or Log in to create or claim a FREE Directory or Event listing.)
LEARN MORE - DIRECTORY LISTINGS
LEARN MORE - FREE EVENT LISTINGS
40% off your first six months applies to annual plans when paid in advance.
More than three stores? Contact us for pricing.
Start your search here
What are you looking for?
Learn More: Directory Listings and Event Listings
Directory Listings
Our Basic listing level is always free. We want you to be part of our online community. Welcome!
Connectbrazil's Lifestyle Directory is optimized for organic search traffic with Yelp and Google maps integration and is actively promoted 24/7.

All Directory listings include a Summary description plus separate Detail Page, complete SEO control plus daily reports and Yelp integration.
Levels for Directory Listings
Premium listings include all directory features and include 'Featured' positioning plus exclusive elements. Premium listings appear at the top of all search lists.

Plus listings are 'full featured' for business growth and appear above Starter and Basic listings in search lists. A step up with video, editorial content and 'Popular' positioning.

Basic listings provide entry-level affordability to the power and performance of Connectbrazil's Lifestyle Directory and appear above Starter listings in search lists.

Starter

listings are always free, and are made available to individuals, community organizations, licensed nonprofits, members of our creative communities and businesses of all kind, subject to our Terms and Conditions.
Event Listings
The Connect Brazil Directory offers free event listings. Our full-featured events calendar includes images, video and expanded text sections plus complete SEO tools and optimized Facebook plugin.
We can promote your event with geotargeted advertising on social media and streaming music channels. Contact us to learn more.
We recommend that you post your event 45 days in advance.
All Listings Include:
Real-time reporting from any connected device.
Daily Promotion: We promote our Directory and Events sections via email and social media, and with daily announcements on our live streaming station at Connectbrazil.com, our syndicated broadcast affiliates for The Sounds of Brazil radio program and our network of streaming Brazilian music channels at AccuRadio.com.
Listing Creation & Creative Services
Let us professionally set up your listing for you. We'll work with you to ensure that your Directory and Event listings have a compelling story to share, conform to Yelp listing protocol and SEO best practices for Google, Bing and Yahoo. Keyword research and management is also available. Contact us.

A world service of The Montage Communications Group, LLC. © 1997-2019. All rights reserved.US Trademarks and content internationally copyrighted.
CONNECT WITH US